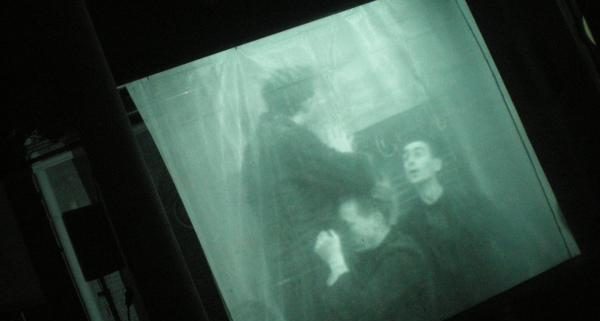 Bio
ESP/
Nace de imposibilidades subjetivas surgidas de los límites encontrados en una formación y unos parámetros académicos. Nace de la insistencia para encontrar grietas, a partir de subvertir el uso de las pautas musicales establecidas y de asumir otros recursos como válidos, con el objetivo de profundizar en la respuesta emocional a nuevos contextos sonoros.
La Mosca es joven… Solo dos trabajos, un DVD directo, y algunas selecciones en convocatorias son su currículo
ENG/
Born of subjective impossibility arising from the limits found in a formation and some academic parameters. Born of the insistence to find rifts, starting fro subverting the use of established musical patterns and taking other resources as being valid, with the aim of deepening the emotional response to new sound contexts.
La Mosca is young; he only has two works, a live DVD, and some selections from public submissions on his resume.