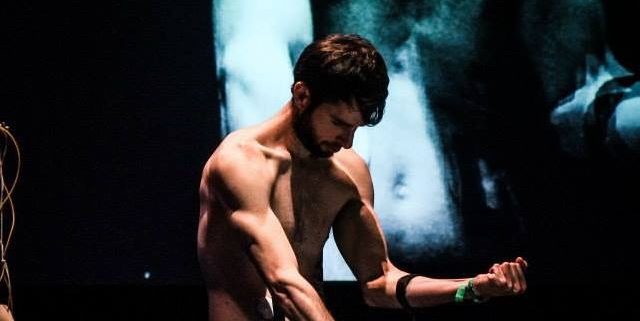 Bio
Nació en Tel Aviv, Israel y estudió biología computacional en la Universidad Tel Aviv, ahora está escribiendo una tesis PhD sobre el metabolismo microbio de la bacteria de los intestinos.
Empezó a estudiar composición musical en 2013 en Tel Aviv, pero después de un año, decidió salir y trasladarse a La Haya, donde ahora estudia música electroacústica en The Institute of Sonology.
Tocar el piano a una edad muy temprana por un lado, y ser cultivado en música heavy metal por otro, sientan sus intereses en la interacción entre artistas de disciplinas diferentes creando formas nuevas de arte innovador, mientras usa avances tecnológicos para inventar y explorar lenguajes musicales nuevos.
ENG/
He was born and raised in Tel Aviv (Israel), and now he is resident in Den Haag.
He studied computational biology in Tel Aviv University and currently in the process of writing a PhD thesis on the subject of microbial metabolism by gut bacteria.
In parallel he started studying music composition in 2013 in Tel Aviv but after one year decided to leave and move to The Hague, where he currently study electroacoustic music in The Institute of Sonology.
Playing piano from an early age on the one hand and being raised on heavy metal music on the other, his interests lie in the interplay between artists from different disciplines creating new innovative art forms while harnessing technological advances to invent and explore new musical languages.