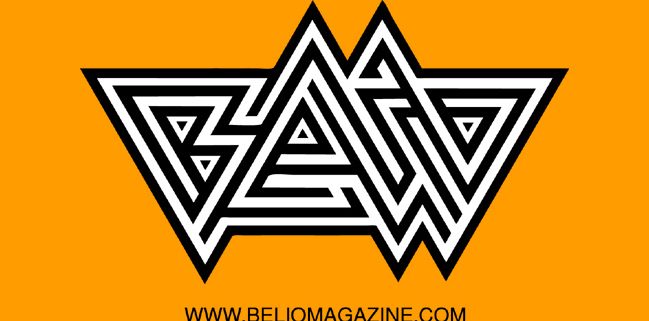 Bio
Belio Magazine es una empresa editorial y promotora de eventos culturales fundada en 1999 por Pablo y Javier Iglesias. Con una trayectoria de 15 años hemos trabajado a nivel internacional con más de 5000 artistas, publicando más de medio centenar de libros, organizando festivales, exposiciones, conferencias y talleres tanto para instituciones públicas como empresas privadas.
Nacida como una revista experimental de cultura contemporánea, con el paso de los años Belio fue creciendo y evolucionando progresivamente hasta convertirse en una editorial de libros, dejando el carácter de revista para su versión on-line: www.beliomagazine.com. Además de la colección de revistas y libros denominada propiamente Belio Magazine, hemos editado la colección de libros Die Young dedicada a jóvenes artistas procedentes del arte urbano y otros títulos como Energías Renovadas, Pencilbreak, They Live y Monztaaah!
Paralelamente a la actividad editorial, Belio ha organizado y comisariado numerosos eventos como promotor cultural.  Desde festivales como Drum'n'noise y DeciBELIO 2005 y 2006, hasta exposiciones como Stopwars Urban Act en The Farm (Madrid), Monztaaah! en el Centro de Historia de Zaragoza, Energías Renovadas en el Centro Cultural Conde Duque de Madrid, que después fue llevada a los festivales Arenas Movedizas en Gijón y Observatori en Valencia, BX10: La Generación del Efecto 2000 con más de 200 artistas internacionales y que fue itinerante por distintos espacios y galerías de ciudades como Bilbao, Berlín, Barcelona, Madrid y Elche, Arte Urbano Mexicano en el Centro de Cultura Contemporánea L'Escorxador de Elche, así como exposiciones de distintos artistas publicados en la colección de libros Die Young en galerías como Mr. Ego de Bruselas y Neurotitan, BOX32 e Intoxicated Demons en Berlín. También hemos impartido cursos y talleres en el Instituto Europeo de Diseño de Madrid y Roma, así como en el Centro de Investigación Artística de Ladines.
ENG //
Belio Magazine is a publishing house and cultural promoter founded in 1999 by Pablo and Javier Iglesias. During these 15 years of experience we have worked internationally with over 5,000 artists, publishing more than fifty books, organizing festivals, exhibitions, conferences and workshops for both public institutions and private companies.
Born as an experimental magazine for contemporary culture, over the years Belio has grown and gradually evolved into a publisher of books, leaving the journal character for the on-line version: www.beliomagazine.com. In addition to the collection of magazines and books properly called Belio Magazine, we have published the Die Young book collection dedicated to young artists from the street art and other titles like Energías Renovadas, Pencilbreak, They Live and Monztaaah!
Alongside the publishing work, Belio has organized and curated many events as cultural promoter. From festivals like Drum'n'noise and DeciBELIO 2005 and 2006 to exhibitions like Stopwars Urban Act at The Farm (Madrid), Monztaaah! at the History Center of Zaragoza, Energías Renovadas at Conde Duque Cultural Center in Madrid, which was later taken to Arenas Movedizas festival in Gijón and Observatory in Valencia, BX10: La Generación del Efecto 2000 with more than 200 international artists that was touring through different spaces and galleries in cities like Bilbao, Berlin, Barcelona, Madrid and Elche, Mexican Urban Art at L'Escorxador Contemporary Culture Centre in Elche, as well as shows from different artists published in the Die Young book series at Mr. Ego gallery in Brussels and Neurotitan, BOX32 and Intoxicated Demons galleries in Berlin. We