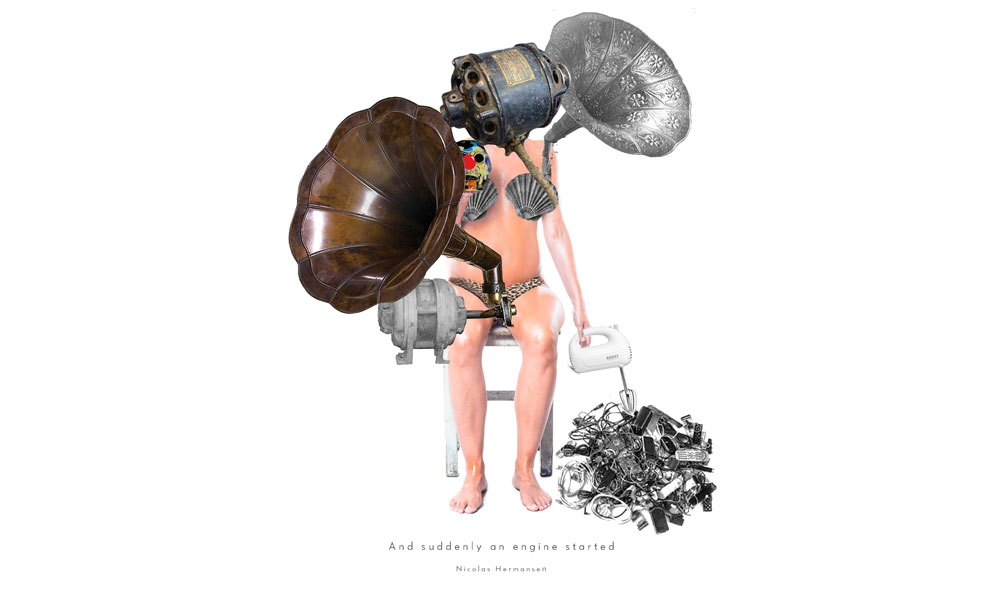 Conceptual definition
¨And suddenly an engine started¨ creates a relationship between the audience and the performer. This experience is created by elaborating on a scenic box, in almost complete darkness, and by inviting the public to lay down in order to be a part of the performance. The traditional relationship between the performer and the audience is broken down, they are both (the performer with a table in the center) within an established boundary created by four speakers. This environment creates a unique space (there is no difference between the performer's space and an audience member's space) inviting new perceptions, where there is no place for fiction.  An ideal space to for deep listening, for introspective listening.
Technical description
A dramaturgy/sound performance creation of the artist Nicolas Hermansen. Performed live in conjunction with the Cuadrafónico auditory system.
The sound source is generated by microphones capturing the contact and vibrations of various motors.
Sound performance
La Casa Encendida
March 16th
Entry fee 5€