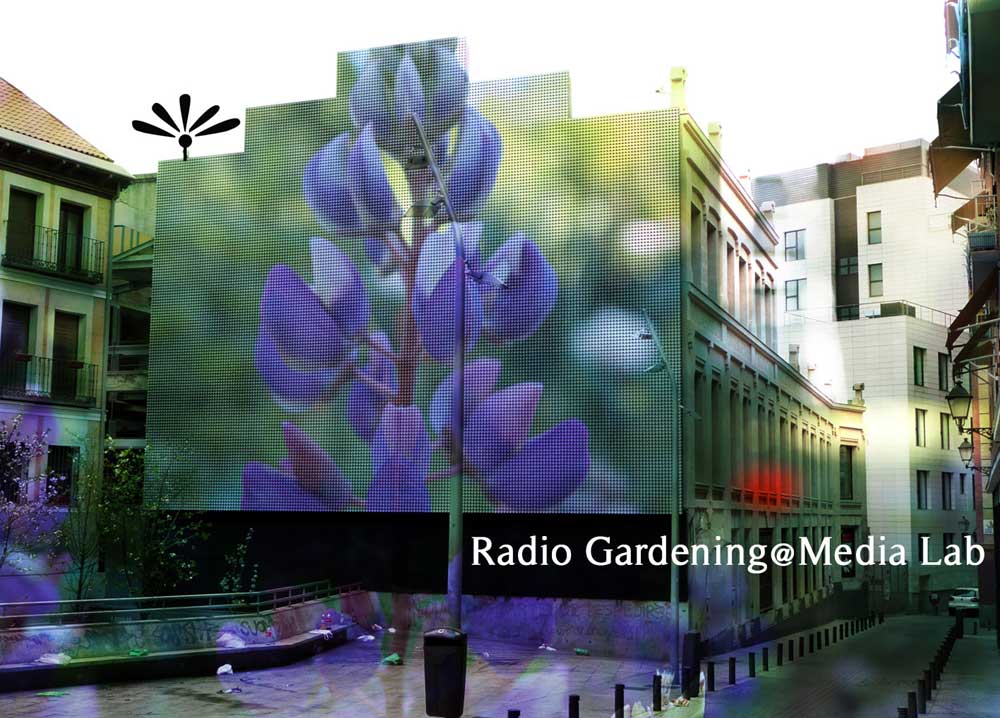 Conceptual definition
Datscha Radio is based on an ethnographic and documentary approach that uses radio as a medium to gather and share knowledge on a communal yet sound art orientated basis. "The garden" functions as a metaphor and matrix for organic growth, community and intercultural sharing.

Media Labs Line Quote: "…a production laboratory for all citizens, an investigation and a broadcasting of cultural projects that explore forms of collaborative experimentation and learning that have arisen from digital networks."

Technical description
PROGRAMA
PROGRAM:
Research and development of 5-7 urban garden mappings as radio/sonic/blog documentations and online streaming in collaboration with local venues.
The above will be presented as a radio broadcast event of two days´ length, representing the final product. This includes the ¨Adopt a Plant¨ office at MediaLab. There will be live transmissions and live streaming at Medialab-Prado in accordance with the resources available to them and to Datscha Radio.

There is a call for collaborators, open to any citizen who wants to participate, with particular interest in the following: experimental sound artists, radio artists or radio enthusiasts, scientists, or simply those interested in gardening and nature.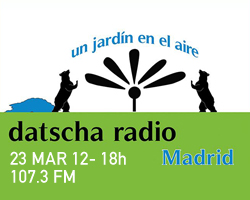 Saturday, March 24th, at the AVLAB portion of Medialab-Prado, the artist Gabi Schaffner will present the final product of her residency at IN-SONORA 10.