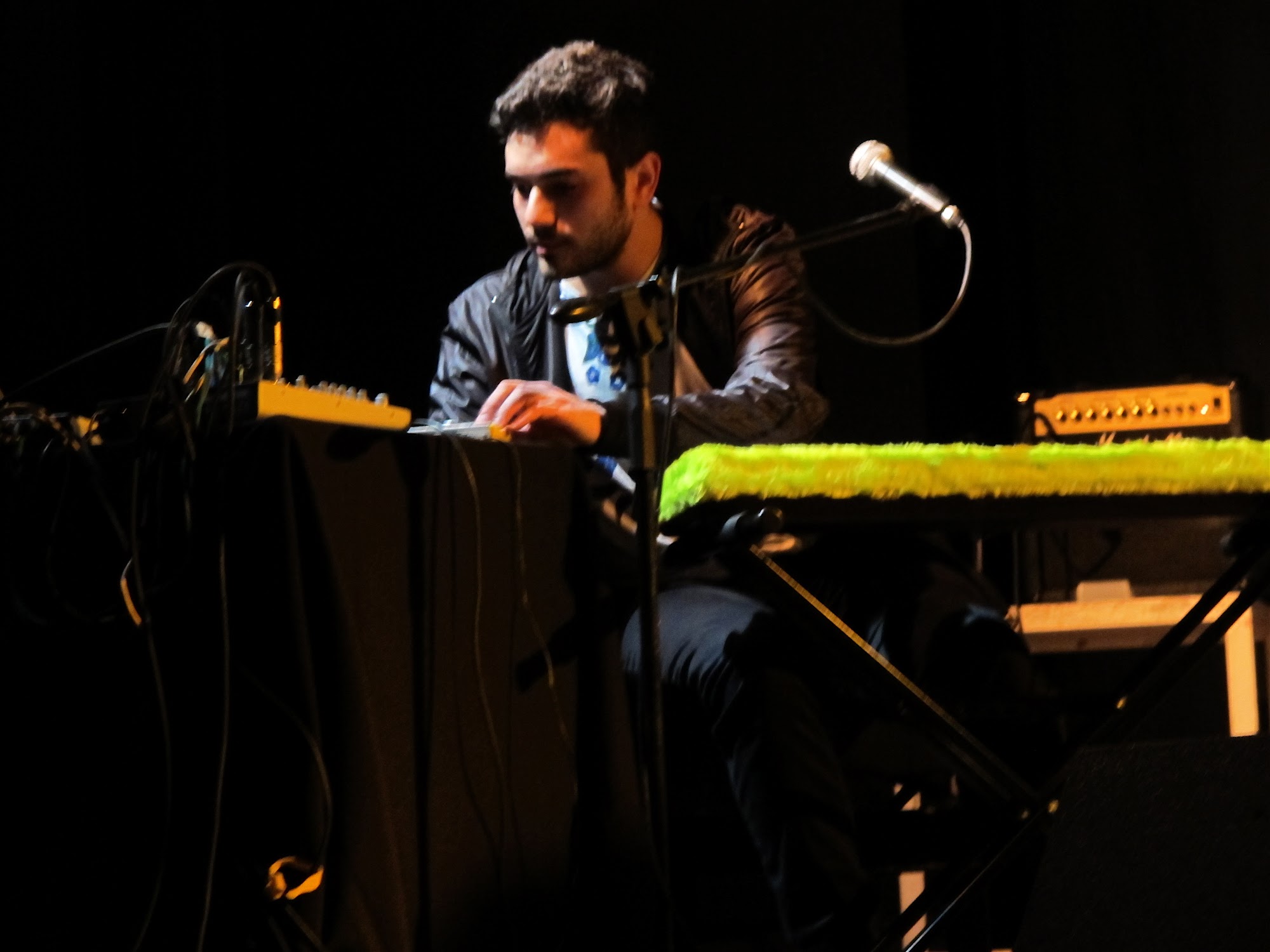 Conceptual definition
Obra inspirada en la leyenda de la Serpiente Emplumada del antiguo Méjico. Las civilizaciones mesoamericanas de habla náhuatl consideraban a la llegada del Queztalcóatl como el factor destructor y creador del Universo. Trabajada con sonidos que evocan arena, voces y aire, la obra busca relatar la llegada de este Ser Supremo al mundo terrenal. En un paisaje desértico y agitado se evoca al Espíritu del Viento en su interior, descendiendo a la Tierra a la Serpiente Emplumada.
ENG//
The work is inspired by a legend of the feathered serpent in old Mexico. The mesoamerican civilizations that spoke nájuatl considered the arrival of Queztalcóatl as the factor that destroyed and created the Universe. Working with sounds that evoke sand, voice and air, the piece seeks to explain the arrival of this supreme being of the underworld. In an agitated, desert landscape, the wind spirit is evoked and the feather serpent descends to earth.
Technical description
Desciende Quetzalcoátl
Polsick
MNCARS auditorio 400

Sábado 29 de Marzo de 2014, 20.15h.
Entrada gratuita hasta completar aforo
Exposición
CENTROCENTRO
Sala Jorge Berlanga, 1ª planta acceso por cafetería
Del 25 al 30 de Marzo de 2014
Inauguración martes 25, 18h.
M-X-V: 18 – 20h., J: 17 a 19h. y S-D: 10 – 20h.
– – – – – – – – – – – – – – – – – – – – – – – – – –
Pieza Sonora, 5´35´´
Obra mixta ejecutada en vivo con Guzheng samplers y cinta. Trabajada con grabaciones de arena, viento, aire, combinado con elementos eletrónicos procesados en tiempo real.
ENG//
Mixed work performed live with Guzheng samples and tape. Working with recordings of sand, wind, air, combined with electronic elements processed in real time.