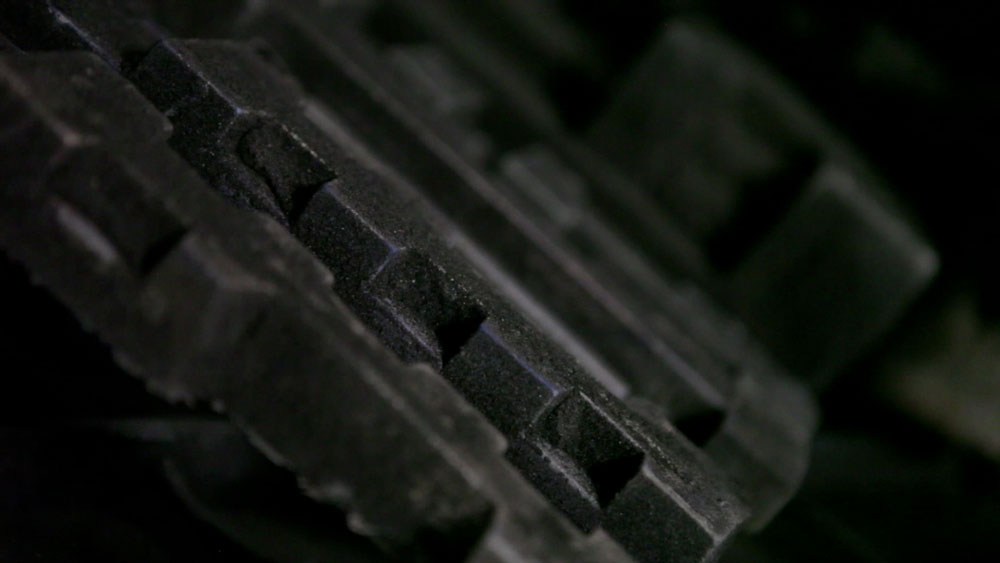 Conceptual definition
Pieza escrita para piano resonante y electrónica en vivo para cuatro altavoces. Esta pieza forma parte de la obra denominada 'Molds I' compuesta a su vez de cinco títulos '1133 Mold', 'Dissidence Mold', 'Synthetic Fantasy Mold', 'Translation Mold I' y 'Translation Mold II'. Este conjunto de composiciones conserva la perspectiva del trabajo teórico del autor, la "Trasducción Perceptiva", en la que la percepción y la memoria se articulan como métodos de creación y vías de expresión, nutriéndose de otros materiales musicales existentes para construir "moldes sonoros" que son rellenados a su vez de un nuevo contenido musical fuera del contexto original, y desde los que el compositor reescribe tanto los estímulos sutiles como los predominantes fruto de su percepción y conocimiento, articulando así la partitura del piano resonante.
La aparición en esta obra de la figura del "molde sonoro" como concepto de objeto tangible, contenido en un espacio físico y en un tiempo determinado, dirigen al autor hacia una investigación sobre la Síntesis del Campo Sonoro que da lugar a la aparición de implementaciones de control tridimensional del sonido aplicables a la producción fonográfica transaural y binaural.
ENG/
This written piece for resonant chamber and electric piano performed live through four speakers is part of the larger work "Molds I" which consists of other pieces "1133 Mold," "Dissidence Mold," "Synthetic Fantasy Mold," "Translation Mold I," and "Translation Mold II." This collection of compositions maintains the theoretical perspective of the artist, the "Trasdución Perceptiva," in which perception and memory articulate themselves as methods of creation and expression, absorbing other musical material to construct "sonic molds." These molds are full of new musical content removed from its original context, and the artist articulates this content with the resonant chamber piano.
This idea of the "sound mold" as a tangible object contained in a physical space and a determinate time leads to an investigation of field recordings, implementations of tridimensional sound control, and their relations to transaural and binaural hearing.
Technical description