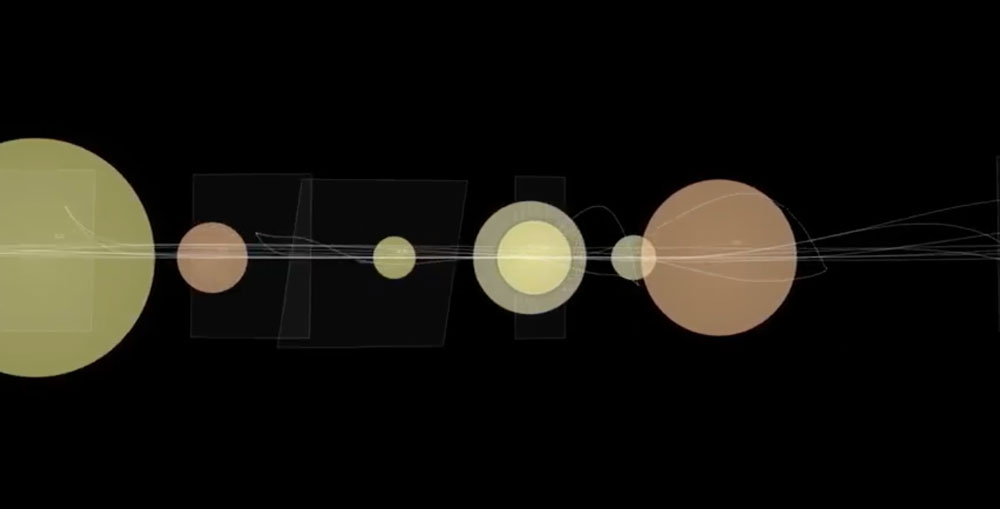 Conceptual definition
Engi is an audiovisual work based on the reading of stellar data represented as graphical objects in relation to sounds. Translation, transmission, and transposition. Hence, also lapse and error.
Inside this enclosed system self-perpetuating ideas will be established: questions arising regarding the visitor's own influence and significance leading to a situation where concepts and ideas are amplified reciprocatively.
Technical description
---
Duration: 7′ 13″
Video
Sala Audiovisual (the audiovisual room) – La Casa Encendida
March 15 and 16, 2018
Free entry.
Available to view online on those days as well.