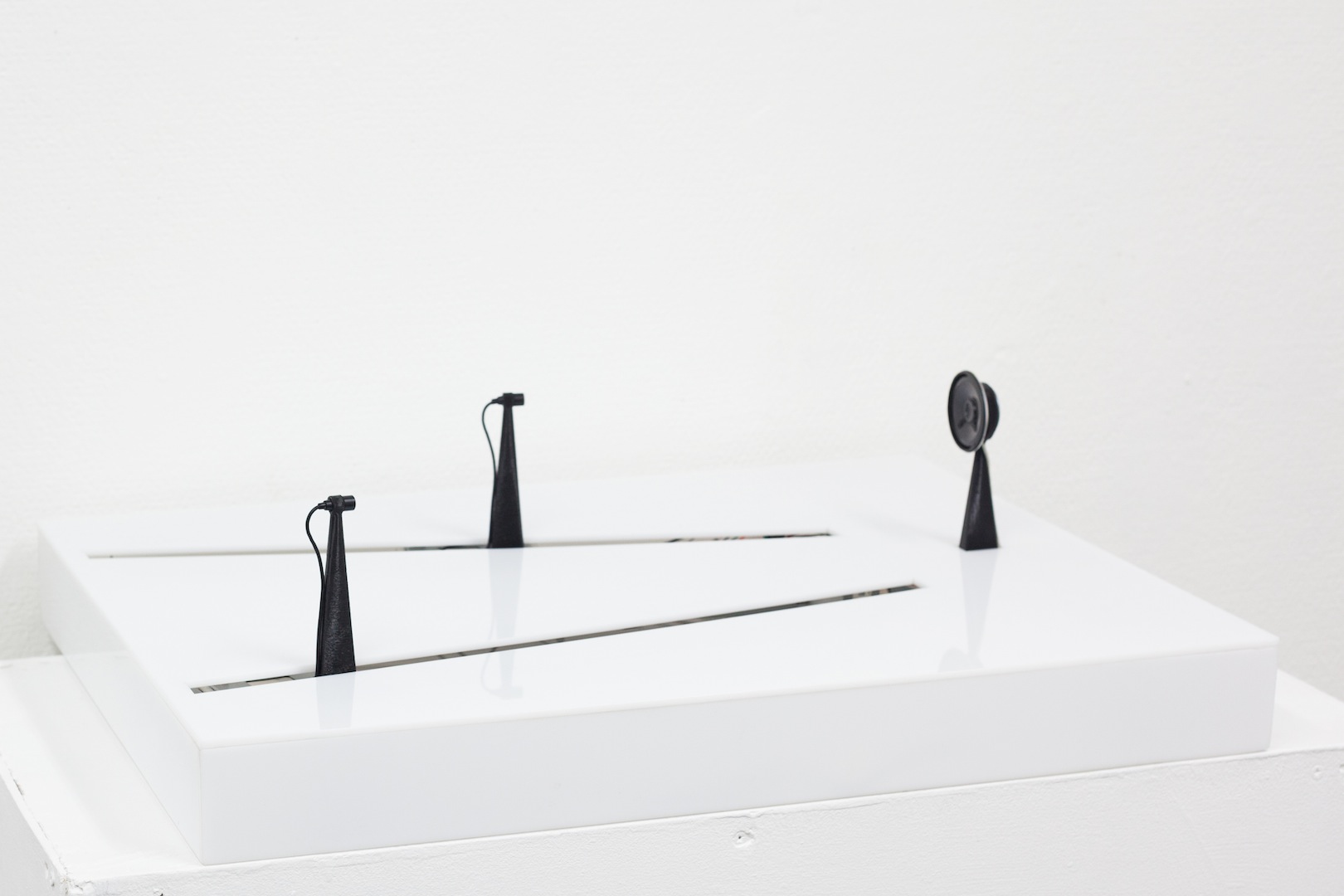 Conceptual definition
¨Louder than a beating heart" es una colección de cuatro instalaciones sonoras que usan la amplificación a su vez como temática conceptual y técnica de producción primaria.
ENG/
¨Louder than a beating heart" is a collection of 4 sound installation works which use amplification as both its conceptual subject matter and primary production technique.
Technical description
Instalaciones mecánicas, cinéticas y sonoras
"Message Past Future"
55 "x 55" x 50 ". 3 grabadoras portátiles cassette de cinta, 3 cintas de cassette modificados, electrónica.
"Listening through a small plastic box"
17 "x 17" x 17 ". Caja de metacrilato, micrófonos, cono de altavoz recuperado, medidor VU, electrónica, auriculares.
"Positive Vibes"
Intervención pública, vídeo y documentación escultórica, 2015.
Dimensiones variables. Vídeo, globos de helio, equipo de música portátil.
"Closer then farther away"
Escultura cinética y sonora, 2015.
24 "x 18" x 7 ". 2 micrófonos lavalier, cono de altavoz, stands impresos en 3D, 2 motores paso a paso, electrónica, software personalizado.