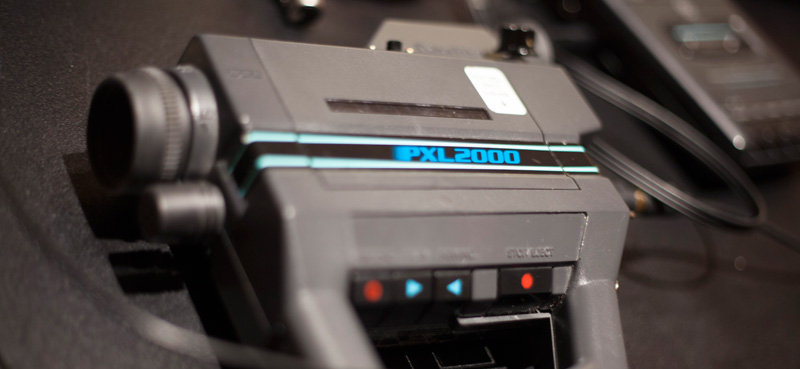 Conceptual definition
Secret Shots is an exploration space, a science lab with an unpredictable date. Between its walls are film and video loops, livestreams of different formats of multimedia interwoven into each other forming a time travel capsule Tesla would have dreamed of. In the tradition of scientific and cinematic explorers and researchers, "The Lab" is the base for thinking and developing, and serves as a mystical place of cult.
The base of the installation will be constructed with materials such as reproductions of VHS, old TVs, and screens.  
Technical description
Installation
Third floor, Sala El Águila
March 14-17, 2018.