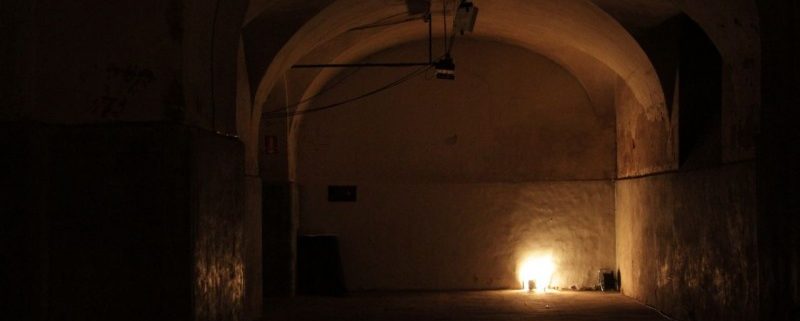 Conceptual definition
Instalación creada para el sótano de La Tabacalera, construida a partir de la exploración de las propiedades acústicas, arquitectura y sonidos de este entorno.
Esta composición de cuarenta minutos de duración es reproducida a través de ocho transductores adheridos a elementos presentes en el espacio. Activando las resonancias del lugar, se genera un flujo cambiante en diálogo con su actividad cotidiana. La intervención es un intento por hacer audible el propio espacio y enriquecer la experiencia del mismo a través de la escucha.
ENG/
Sounding Site is a listening environment based on the specific physical properties of the basement area where it was installed, in the former national tobacco factory known today as 'La Tabacalera de Lavapiés'. The work activates and renders audible the space, exploring resonance, spatial and material aspects of the site.
The source audio material used in the composition is a combination of transformed recordings of the empty space, acoustic measurements, ultrasound and additional recordings of activity in the building. The installation uses a custom made diffusion system consisting of hidden transducers which are strategically attached to several objects and structures belonging to the space.
Technical description
Instalación que dispone de las resonancias del espacio
ENG /
Installation that takes advantage of the resonance of the space