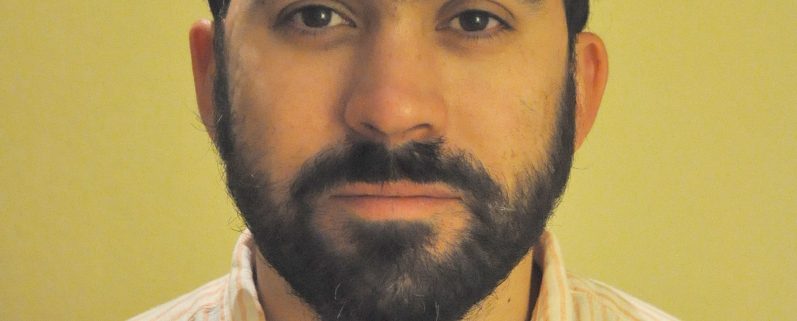 Bio
Artista e investigador. Su trabajo especula con la noción de una colonización digital de lo visual, tanto por sistemas de máquinas de visión como por la sustitución industrial de lo visible. Su práctica se basa en la elaboración de plataformas -instalaciones, dispositivos y talleres- concebidas como laboratorios abiertos en la interesección entre arte, conocimiento y política.
Parte de su investigación ha sido desarrollada en residencias en El Ranchito Matadero Madrid, CTIC/Laboral Centro de Arte (Gijón) y la televisión Canal+, o gracias a encargos de instituciones como CROMAFest (México DF) o la compañía de hardware abierto Ultra-lab. Sus proyectos han sido mostrados en exposiciones y festivales internacionales y comentados en blogs de referencia en arte y cultura digital.
ENG/
Artist and researcher. His work speculates with the notion of a digital colonization of the visual, both by machine vision systems and the industrial coating of visible surfaces. His practice consists on the elaboration of platforms -installations, devices and workshops- conceived as laboratories, where art, knowledge and politics intersect.
Some of his work has been developed in artist residencies in El Ranchito / Matadero (Madrid), Laboral Center of Art (Gijón) and the spanish broadcast television Canal+, or as commissions of institutions such as CROMAFest in Mexico DF or the open hardware company Ultra-lab. His projects have been shown in international exhibitions and festivals and reviewed in mainstream blogs on art and digital culture.