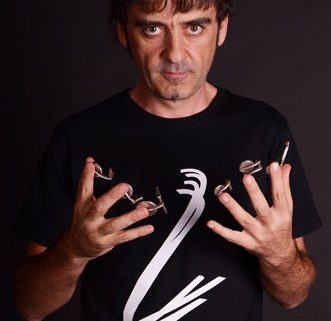 Bio
Azar, dualidad y eclecticismo son algunos de los conceptos transversales que encontramos en la variopinta producción de Cantero, que pasa por la performance, la dirección artística, la creación sonora y la instalación entre otras disciplinas. Entre sus preocupaciones destaca el interés por el fenómeno de la percepción del sonido y su asimilación artística.
En la actualidad reside en Málaga, donde es profesor de música en los conservatorios «Maestro Artola y «Manuel Carra» de dicha ciudad.
ENG/
Randomness, duality, and eclecticism are a few of the transverse concepts we find in Cantero's diverse body of work that ranges from performance and artistic direction to sonic creation and installation. The themes of sonic perception and artistic assimilation are at the forefront of his artistic interest.
He resides in Málaga where he holds a seat as a music professor in conservatories Maestro Artola and Manuel Carra.