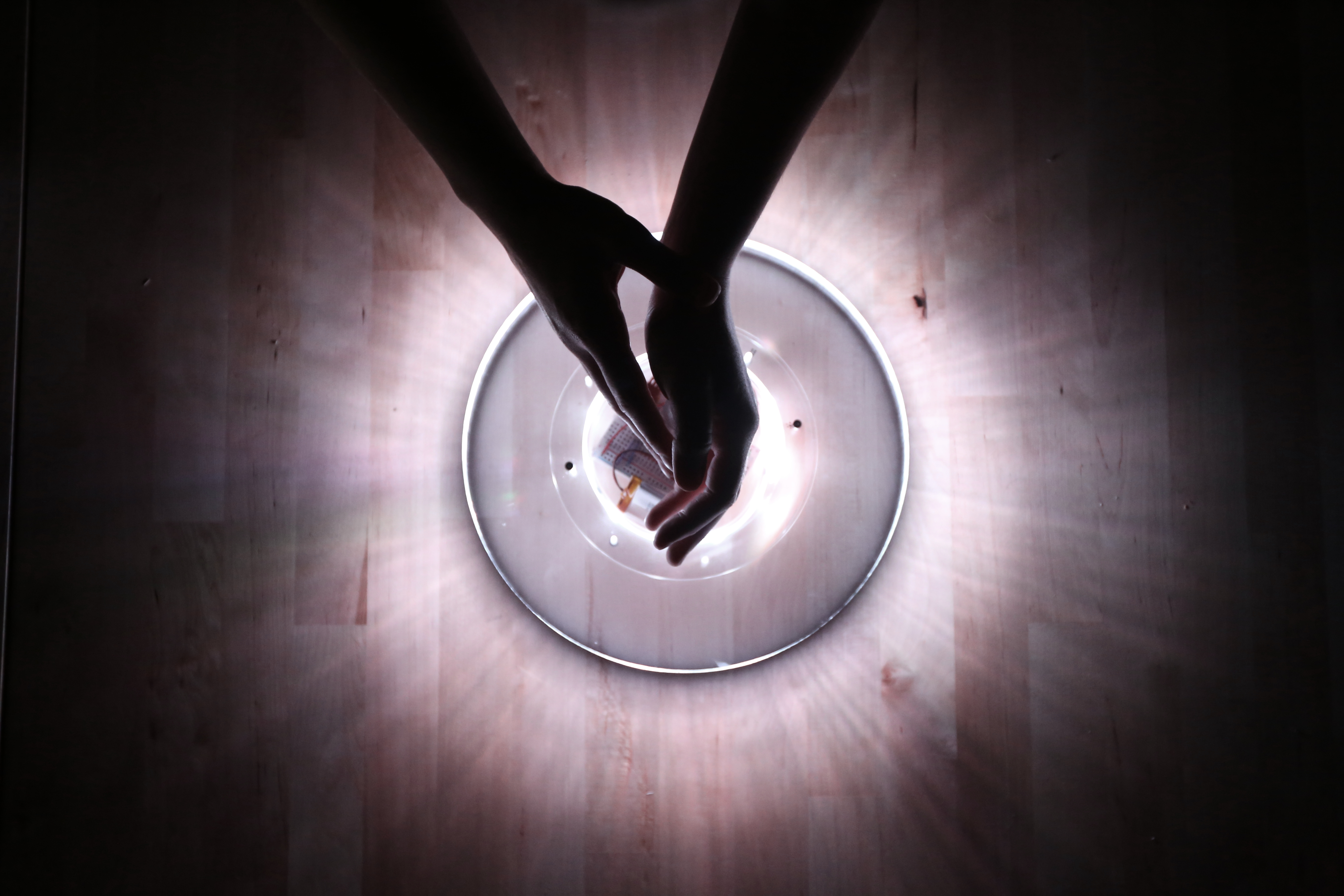 Descripción conceptual
Soft Revolvers es una performance audiovisual para 4 peonzas, construidas por la artista en metacrilato transparente. Cada una de ellas está asociada con un "instrumento" dentro de una composición musical electrónica. Los datos recogidos por los sensores de movimiento – insertos en las peonzas – se transmiten como algoritmos musicales.
Con sus grandes cuerpos giratorios y su papel como dispositivos sonoros, estos interfaces recuerdan a unos giradiscos y a la cultura DJ, hip hop y a la música disco. Las luces dentro de las peonzas iluminan dichos objetos en un contrapunto preciso a la música, creando impresionantes halos.
ENG/
Soft Revolvers is an audiovisual performance for 4 spinning tops built with clear acrylic by the artist. Each top is associated with an 'instrument' in an electronic music composition and the motion data collected by sensors – placed inside the tops – informs musical algorithms. With their large circular spinning bodies and their role as music playing devices, the interfaces strongly evoke turntables and DJ culture, hip hop and dance music. LEDs placed inside the tops illuminate the body of the objects in a precise counterpoint to the music, creating stunning spinning halos.
La Casa Encendida
6  de marzo de 2016, 21h.
Auditorio
Entrada anticipada 5€ para todo el programa del día 6. Venta desde 3 días antes del evento