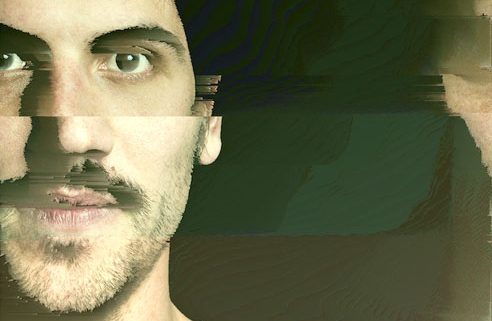 Bio
Vive y trabaja en Helsinki, Finlandia.
Fernando Visockis es un artista multimedia con interés en composición de música [electrónica y acústica], instalaciones audiovisuales, media digital y arte sonoro.
BA en Composición de Música [con una énfasis en música electroacústica] por la Universidad Estadual Paulista, ha desarrollado proyectos audiovisuales desde 2008, con obras representadas en Brasil, España, Alemania, Finlandia, India, el Sur de Corea, Hong Kong y Reino Unido entre otros. Es fundador-miembro de PirarucuDuo, grupo de música experimental Basavizi y es también conocido como FVM, aka Mochka. Sus obras de música son lanzadas por el nombre Rusia Kotä Records.
También trabaja como productor de música, compositor de bandas/diseño de sonido para el web, la televisión y películas y como diseñador audiovisual para multimedia y ambientes interactivos.
ENG/
Lives and works in Helsinki, Finland.
Fernando Visockis is a multimedia artist with vast interests in music composition [electronic and acoustic], audiovisual installations, digital media and sound art.
BA in Music Composition [with emphasis in electroacoustic music] by Universidade Estadual Paulista, has been developing audiovisual projects since 2008, with works shown in Brazil, Spain, Germany, Finland, India, South Korea, Hong Kong and United Kingdom among others. Is founder-member of the partnership named PirarucuDuo, of the experimental music group Basavizi and is also known as FVM aka mochka.
His music work is released by the Russian label Kotä Records.
He also works as a music producer, composer of soundtracks/sound design for web, tv and films and as an audiovisual designer for multimedia and interactive environments.