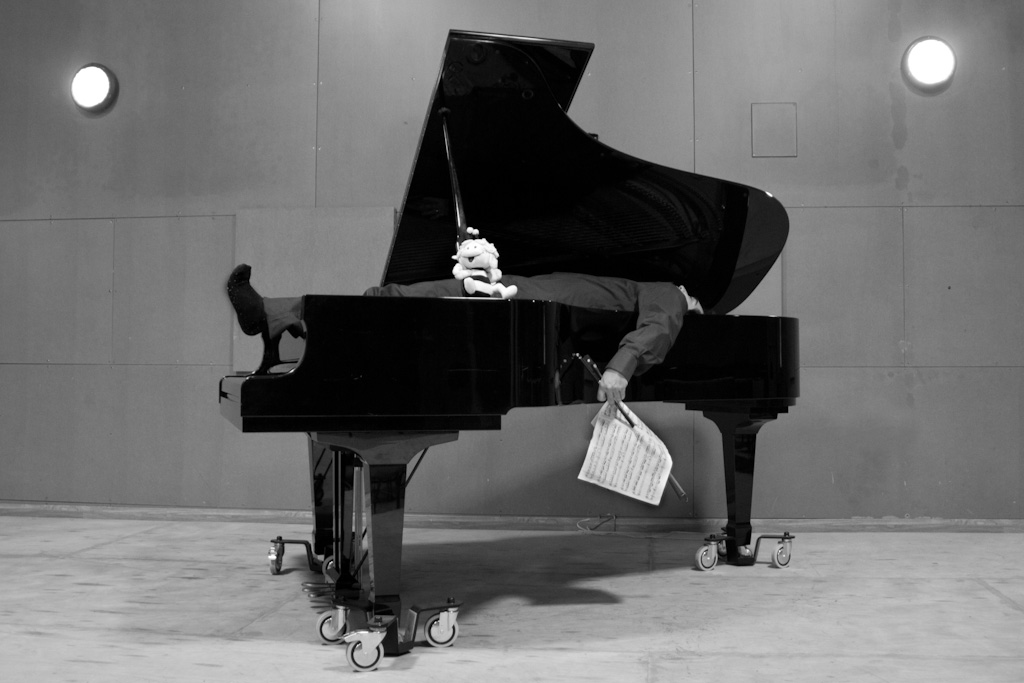 Conceptual definition
La pieza es un trabajo de música concreta en estéreo, dividida en 18 escenas sonoras. Todas las escenas poseen una duración de 15 segundos, salvo la final con 18 segundos.
Esta pieza es el punto inicial, aunque ha sido compuesta la última, de un tríptico sonoro nacido como consecuencia de mi asistencia a un concierto del coro Música Ficta, donde se interpretó los 18 responsos de tinieblas de Tomás Luis de Victoria. Del sobrecogimiento personal ante tan excelsa música, nació la idea de componer tres responsos electroacústicos.
Otras piezas del tríptico: Gesang der toten kinder. Responso nº 2 (electroacústica en vivo) y Responso nº 3 (Electroacústica acusmática en 8 canales).
ENG/
The piece is a work of concrete music played through a stereo, divided up into 18 different sound scenes. All of the scenes are 15 seconds long, except for the last one, which is 18 seconds long.
This piece is the first of a set of three pieces, for which I got my inspiration from a choir concert by Música Ficta, in which they performed the 18 responsos de tinieblas of Tomás Luis de Victoria. After listening to their beautiful music, I came up with the idea to compose three electro-acoustic prayers.
The other two pieces of the three-piece composition are: Gesang der toten kinder, Responso no. 2 (live electro-acoustic and Responso no. 3 (electro-acoustic acousmatic on 8 channels).
Technical description
Sala Audiovisual
La Casa Encendida
4, 5 y 6 de marzo
4´33´´
entrada gratuita