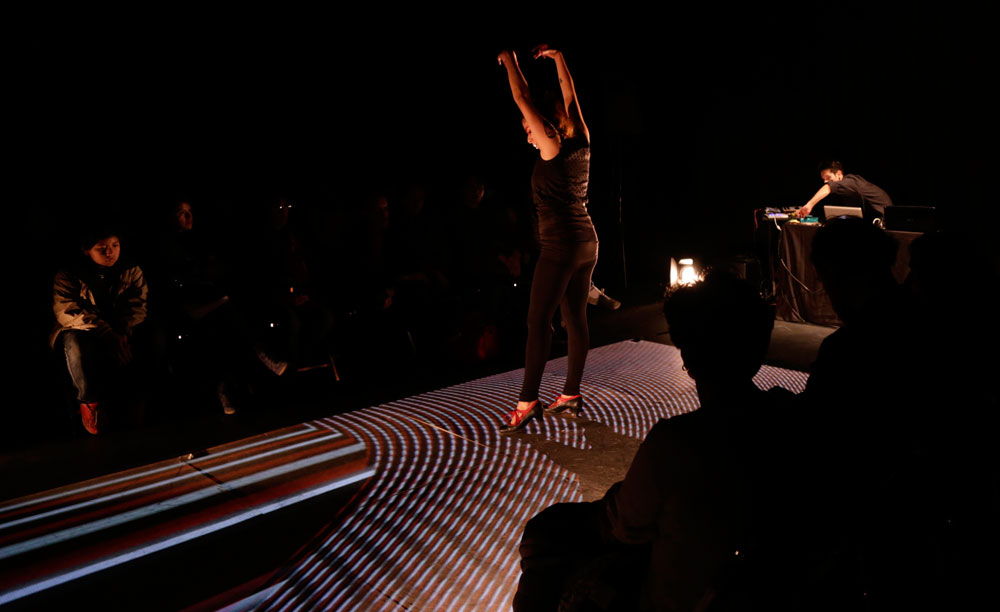 Conceptual definition
Through experimental flamenco, Flujo [Nowhere/NowHere] is a Scenic Lab in which energy and the invisible are made tangible through the body, light, and sound. Rooted in the idea "Contemporary Scenic Ritual", FLUJO[Nowhere/NowHere] is an Interdisciplinary Scenic Lab where interactions between different arts and the use of directed improvisation, experiment with actions based on Newton's 3 Laws of Motion, thus, creating  dialogue between space and the body's spirit; combining different perspectives on the same phenomena creates a sublime immersive experience through the contemplation of energy (Sound and Light Movements) focused on affecting the senses.
Technical description
Performance, interactive dance.
Daoiz y Velarde
March 9th.
Free entry.