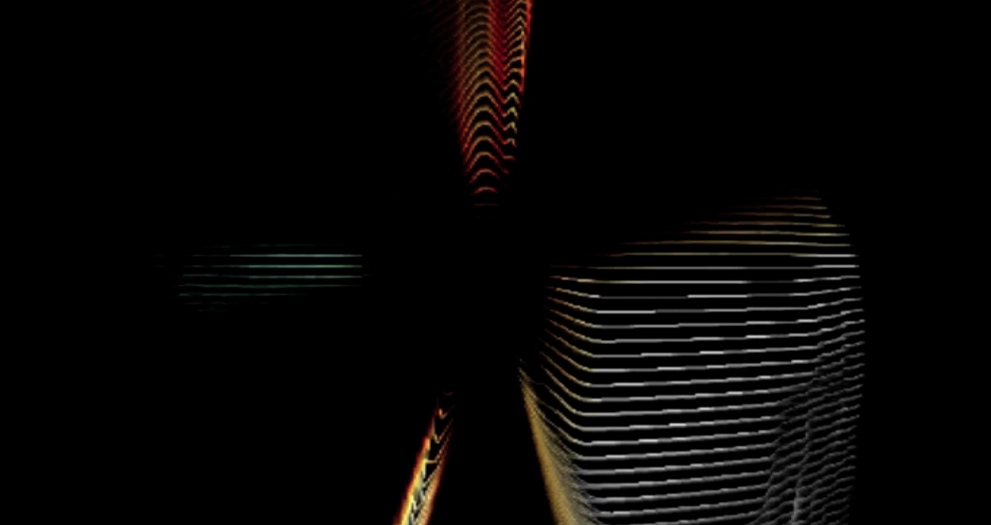 Conceptual definition
"Nero siderale" es la segunda composición dedicada al color "nero"(negro), después de la titulada "Nero metropolitano."
En "Nero siderale," se trata el problema de la percepción visual, se intenta representar nuestra visión original del mundo, un testimonio nunca completo, nunca completamente expresado. Algo siempre se pierde. Este constante sobre la percepción, y su carácter paradójico, está expresado muy bien por Merleau-Ponty en In Praise of Philosophy.
Esta obra está diseñada con el programa de código abierto supercollider. Usando diferentes técnicas; material sonoro resultado de fragmentos elaborados y parcialmente el resultado de síntesis.
ENG/
"Nero siderale" is the second composition of my cycle dedicated to the color "nero" (black) after the first composition entitled "Nero metropolitano".
In "Nero siderale", the problem of perception bounces immediately back to itself: if it represents the attempt to attest our primordial and original openness to the world, this attestation is however never complete, it is never completely expressed or expressible. Something indeed remains. This constitutive openness of the perception, which helps it establish its paradoxical character, is well expressed by Merleau-Ponty in In Praise of Philosophy.
It is mainly designed with the open source software supercollider. The techniques used are different, the sound material is partially the result of elaborations of samples and partially the result of synthesis techniques as well.
Technical description
Sala Audiovisual
La Casa Encendida
4, 5 y 6 de marzo
duración: 6'47"
entrada gratuita