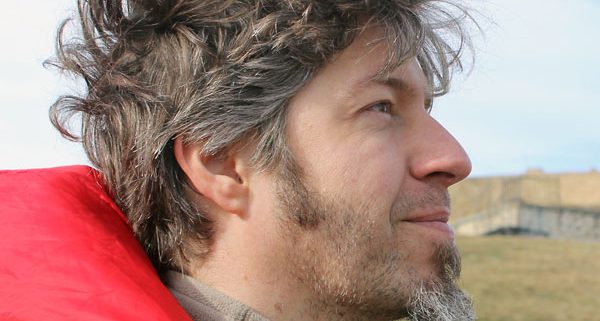 Bio
Felipe Vaz es un artista sonoro, investigador y productor que vive en Río de Janeiro. Sus obras se centran en procesos temporales y espaciales que afectan al sonido y la música, siempre creando situaciones de escucha nuevas y diferentes. Sus vídeos, instalaciones y obras sonoras/infrasonoras han sido presentadas en galerías y festivales como Artes de Santa Mónica, Mixur, Hangar, Cau d'Orella, Algorave (Barcelona), Verbo/Galeria Vermelho (Sao Paulo) y Bienal da Caixa (ciudades múltiples en Brasil), Oí Futuro (Rio de Janeiro).
Completó su diplomatura en el Máster de Arte Sonoro de la Universidad de Barcelona en 2014, con el profesor Lluis Nacenta, y en 2008 completó un MA de la Universidad Federal de Rio de Janeiro. Entre sus residencias recientes están L'Estruch/Sabadell y EART/Barcelona. Como productor de new media, fue uno de los creadores de Overmundo, ganador del Golden Nica prisa en Arts Electrónica 2007. Como músico, ha viajado con Bossa Nova estrella Quarteto MC, e hizo una serie de Baile Funk remezclado.
ENG/
Felipe Vaz is a sound artist, researcher and new media producer living in Rio de Janeiro.
His works are mostly based on temporal processes and spatial settings that affect sound and music, always creating new and different listening situations. His videos, installations and sound/infrasound works have been presented in galleries and shows such as Arts Santa Mònica, Mixtur, Hangar, Cau d'Orella, Algorave (Barcelona), Verbo/Galeria Vermelho (São Paulo) and Bienal da Caixa (multiple cities in Brazil), Oi Futuro (Rio de Janeiro).
He completed a master's degree in Sound Art from the University of Barcelona in 2014, under the mentoring of prof. Lluís Nacenta, and in 2008 he completed a MA from the Federal University of Rio de Janeiro on the same subject. Recent residencies include L'Estruch/Sabadell and EART/Barcelona. As a new media producer, he was one of the creators of Overmundo, winner of a Golden Nica prize in Ars Eletronica 2007. As a musician, he has toured with Bossa Nova stars Quarteto em Cy, and made a series of dancefloor-oriented Baile Funk remixes.