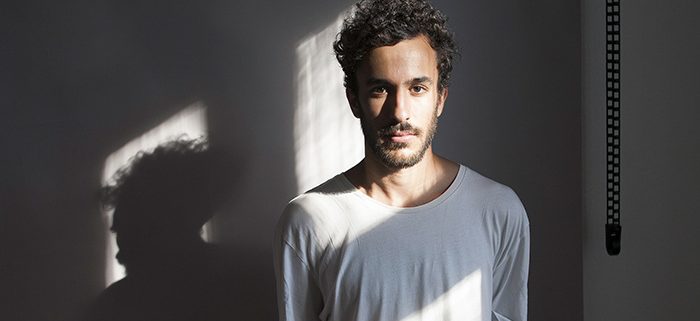 Bio
Activo en diferentes disciplinas del ámbito contemporáneo como son la música electroacústica, la improvisación libre, el repertorio moderno y la colaboración con danza y teatro físico. Su trabajo se centra en la exploración del instrumento, una búsqueda constante de nuevos sonidos, técnicas y expresiones que conforman un discurso musical intenso y vibrante.
Para su música, las nuevas tecnologías juegan un papel fundamental. Así como el trabajo con el gesto y la expresión corporal con el objetivo de crear un diálogo directo y que atrape al espectador.
Ha estudiado en el Conservatorio Suprior del Liceo de Barcelona y en la Sibelius Academy de Helsinki. Graduado también en Musicología por la Universidad Autónoma de Barcelona y con el Posgrado en Arte Sonoro por la Universidad de Barcelona. Actualmente está cursando su Master en Music Performance en la Hochshule für Musik de Basilea (CH).
ENG/
Active as a performer in many art forms, including electroacoustic music, free improvisation, contemporary repertoire and collaborations with dancers, saxophonist Marc Vilanova's work is focused on the exploration of the instrument, as well as ongoing research into new sounds, techniques and expressions connected with technology and other arts.
His primary interest is to open new sound spaces that invite the audience on an inner voyage. Silence, quiet music, contemplative performance and delicate atmospheres are the paths of his exploration.
He studied at the Liceu College of Barcelona and at Sibelius Academy (Helsinki). He also has a Degree in Musicology by "Universitat Autònoma de Barcelona" and is currently doing a Master Degree in Sound Art by "Universitat de Barcelona".