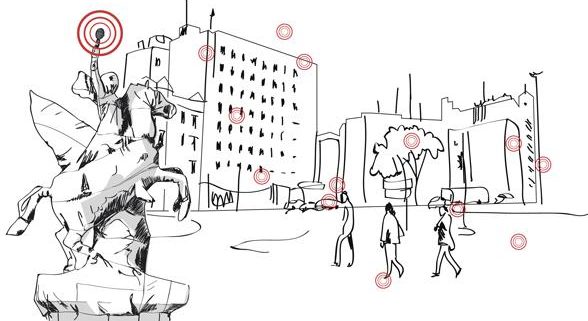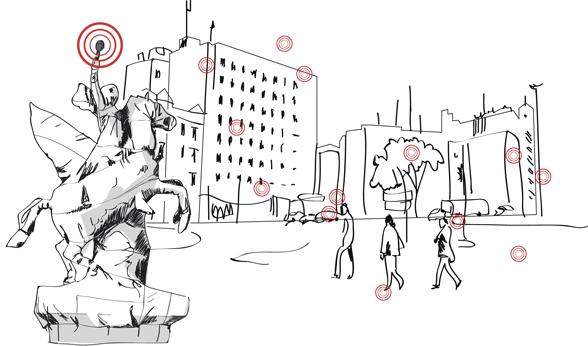 Descripción conceptual
La ciudad bulle de ruidos y sonidos que cotidianamente nos acompañan, la intención de este proyecto es captar esos metros cuadrados de sonido que conforman la ciudad, para hacer una nueva lectura desde el punto de vista sonoro.
M2 de sonido quiere formarse partiendo de las grabaciones de campo de los sonidos del barrio (Legazpi), para posteriormente ser remezclados creando nuevas obras, las cuales serán distribuidas por medio de internet. Para ello se dispondrá de un espacio online en forma de mapa donde estarán geolocalizadas tanto las grabaciones de campo como las obras que se deriven de ellas.
El proyecto es abierto, se realizarán convocatorias públicas en las que puede participar todo aquel que lo desee.
ENG /
The city bustles with noises and sounds that accompany us every day. The intention of this project is to capture those square meters of sound that form the city to make a new reading of it from a sonorous point of view.
M2 de sonido is formed from recordings of sounds from the neighborhood (Legazpi) to be later mixed to create new works which will be distributed through the internet. There will be an online space in the form of a map where the works and their individual recordings will be localize. The project is open and will have open submissions through which the public can participate.
Obra compuesta de grabaciones de los sonidos cotidianos de la ciudad
ENG /
Work composed of recordings of everyday sounds of the city