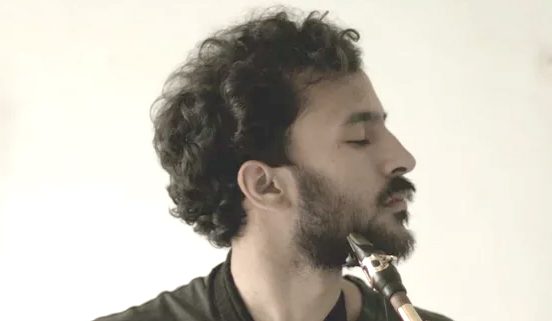 Descripción conceptual
MUT significa mudo en catalán. La idea principal del solo es obstruir, tapar el saxofón para lograr un sinfín de sonoridades y texturas sorprendentes. En este acto de "silenciar" el instrumento, estamos silenciando también toda su tradición, herencia y dicotomías que aún arrastra entre el mundo clásico y el jazz.
Partiendo de esta técnica, MUT nos invita a una experiencia intensa y viajera donde utilizando un lenguaje totalmente diferente es capaz de crear un discurso claramente musical, poético y coherente. El resultado nos lleva a una sonoridad completamente electrónica producida mediante un único instrumento acústico.
MUT se reconoce a si mismo como una performance: gesto, expresión corporal y movimiento juegan un papel fundamental en el transcurso de la pieza.
ENG/
MUT, which means "mute" in Catalan, aims to create a variety of surprising sounds and textures by obstructing and covering a saxophone. Through this act of "silencing" the instrument, we also silence its tradition, heritage, and dichotomies, hovering between classical and jazz soundscapes.
MUT invites us on an intense and exotic experience by utilizing an experimental musical language to create a musical, poetic, and coherent discourse. This all results in an entirely unique electronic soundscape produced by just a single acoustic instrument.
MUT considers itself to be a performance that uses gesture and expressive movement as fundamental parts of the work.
Sala El águila
12 de marzo de 2016