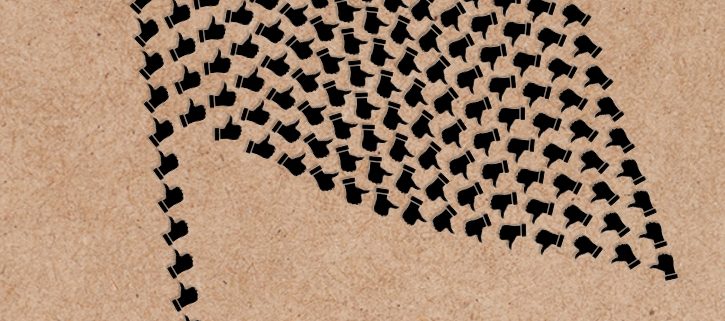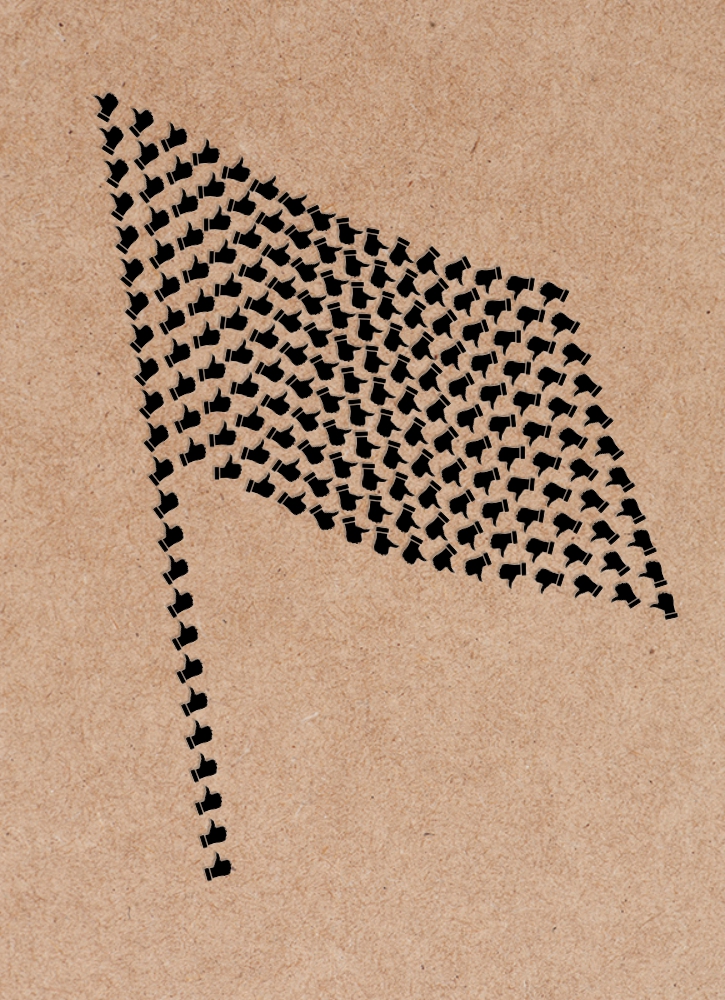 Descripción conceptual
El tráfico de redes sociales es representado por este dispositivo como un movimiento sincronizado de individuos que en su conjunto toma la forma de una bandera ondulante.
Es una máquina que, a través del trabajo mecánico de un motor, interpreta cinética y simbólicamente el tiempo de uso de las redes sociales en un lugar específico.
El dispositivo consigue a través de una sincronización de movimientos desfasados la ilusión de una bandera inmaterial y en continua ondulación, como metáfora de la imagen ubicua e inmaterial que la industria digital insiste en ofrecer.
En «Transición de fase, o cambio de Estado», sin embargo, esta ilusión se construye a partir de un conjunto de individuos en perpetua transición, suspendidos y reemplazados por las promesas de una industria social y digital, cuya capacidad de control y poder va más allá de cualquier Estado.
ENG/
The traffic of social networks is represented through this mechanism as a syncronized movement of individuals that, as a whole, take the form of a waving flag.
It is a machine that, through the mechanic work of a motor, interprets kinetic and symbolically the time of use of the social networks in a specific place.
The mechanism follows through a sycronization of out-of-time movements to create the illusion of an intangible flag and continues the wave as a metaphor of the ubiquitous image that the digital industry continues to offer.
In "Transición de fase, o cambio de Estado," nevertheless, this illusion constructs itself to share as a whole of individuals in a perpectual transition, suspended and replaced through the promises of a social and digital industry, whose ability of control and power goes much further from its original purpose.
Instalación sonora e interactiva
2015
Cruce
del 2 al 15 de marzo