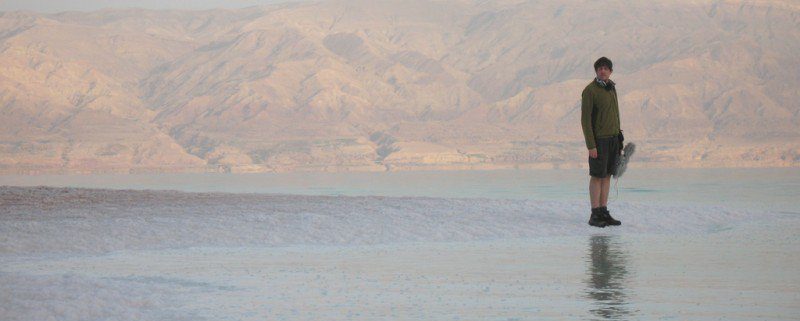 Bio
Explorador interdisciplinar fascinado por el fenómeno sonoro. Ha realizado incursiones en la fotografía, la creación sonora experimental, djing, radio y el video en directo. También colabora en proyectos de difusión cultural y artística, principalmente a través de la red, formando desde 2005 parte de la plataforma Mediateletipos.net y la comunidad ArteSonoro.org.
En 2007 se traslada de Madrid a los Paises Bajos, donde realiza estudios en el Instituto de Sonología y el ArtScience Interfaculty del Royal Conservatory y la Royal Academy of Art de La Haya. Sus exploraciones actuales se orientan hacia el el uso del sonido como materia prima, con un énfasis en las relaciones entre escucha, espacio, percepción y la noción de paisaje sonoro, entendida en un sentido amplio.
ENG/
Artist and composer, Pablo Sanz's activities are engaged with the act of listening and the exploration of aesthetic and spatial aspects of sonic perception through phonography, site-specific projects, immersive live performances, installations and sound pieces. He works primarily with environmental recordings as raw material for composition, using non-conventional listening technologies, custom tools and multi-channel sound. Limits of perception, 'reality' and its dislocation and the interrelations between hearing, matter, time and space are the essential focuses in his practice.
His work has been presented internationally, awarded in the '5th On-Air Radiophonic Art Prize' (2009, Círculo de Bellas Artes, Madrid) and the competition 'Europa – Ein Klangpanorama' (2011, Goethe Institute, Deutschlandradio Kultur, ZKM-Karlsruhe). Recent projects include a series of works based on hidden sounds and subaquatic recordings, site-specific interventions in The Netherlands and Spain, radio commissions by Radio Reina Sofía Museum (ES), FON Air (UK), Silence Radio (BE) and artistic residencies at Inland-Campo Adentro (Catalonia), Q-O2 (Brussels), Matadero (Madrid), Nau Côclea (Girona) and ARE Holland (Enschede).
He started to work independently in the early 2000s and since 2004 has been a member of the Spanish online communication initiative ./mediateletipos))) through which he has contributed to various curatorial projects. He also attended studies at the Institute of Sonology and the ArtScience Interfaculty in the Royal Conservatoire and the University of the Arts of The Hague in The Netherlands. Currently he is working towards a PhD in Composition at the Sonic Arts Research Centre, Queen's University Belfast in Northern Ireland, UK.