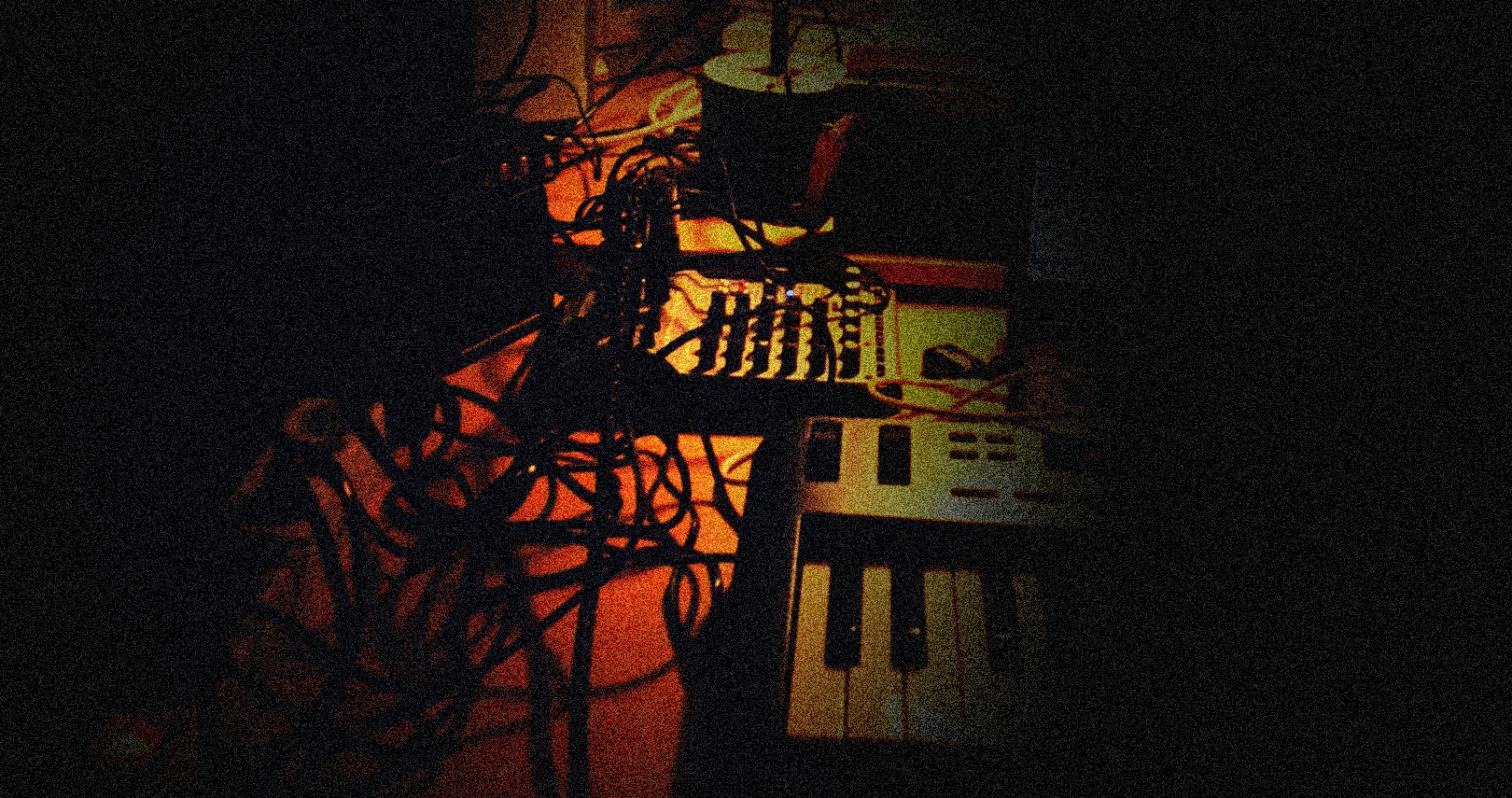 Descripción conceptual
El objetivo de este evento es poder llegar, a través de la experimentación electrónica sonora, desde el tratamiento de sonidos de carácter post-industrial, a un estado de exploración del oyente en cuanto a sus límites internos. De esta manera, el sonido evoca la permeabilidad y a la vez, la resistencia de la razón a los mensajes en fondo y forma del inconsciente, intentando crear algo cercano al concepto de «catarsis» al modo de ritual que incluye repeticiones hipnóticas.
ENG//
The goal of this event is to reach, through the experimentation with electronic sound and the treatment of sound as a post-industrial characteristic, a state of exploration of internal boundaries for the listener. In this way, the sound evokes permeability and time, the resistance of reason to the messages in the background and the formation of the unconscious, with the intention of creating something close to the concept of "purification" through a ritual that includes hypnotic repetition.
Desde los Bosques
MNCARS auditorio 400
Sábado 29 de Marzo de 2014, 20.30h.
Entrada gratuita hasta completar aforo
– – – – – – – – – – – – – – – – – – – – – – – – – – – – – – –
Concierto de 35 minutos consistente en 6 piezas sonoras, con la colaboración de Miguel Balbuena a los visuales.
ENG//
The concert is 35 minutes long and consists of 6 sounds pieces, with Miguel Balbuena ´s visuals.