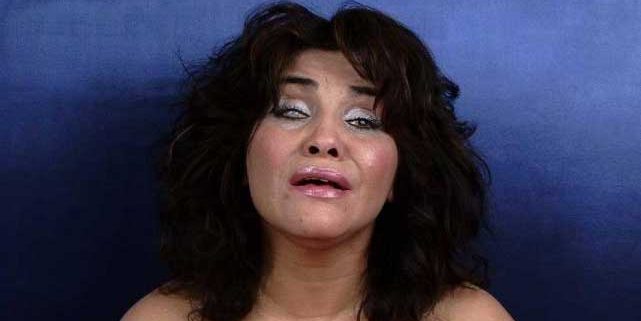 Descripción conceptual
La obra de Céline Trouillet parte de temas personales y privados, y requiere la mirada atenta del espectador. Visualmente, la producción es muy simple utilizando un género standard: primer plano de la protagonista realizando una acción.
En este vídeo la intérprete es Farida. Ella se quedó ciega a la edad de 30 años, por una enfermedad. Ella  interpreta la canción "My Heart Will Go On" de Titanic, la última película que vio en el cine antes de perder la vista.
ENG//
The artistic work of Céline Trouillet is based on personal implication and private matters, requires the entire physical presence and attention of the spectator. Visually speaking the means are extremely ordinary, being preceded by a long established genre: video showing us the body of the performer in the course of some simple action, ordeal or performance.
The performer is Farida went blind at the age of thirty, following an illness. She performs "My Heart Will Go On", the song featured in "Titanic", the last film she saw at the cinema before losing her sight.
Song N°15
Céline Trouillet
Visionado
MNCARS auditorio 200
Viernes 21 de Marzo, 19.30h – 20.30h.

Exposición
CENTROCENTRO
Sala Jorge Berlanga, 1ª planta acceso por cafetería
Del 25 al 30 de Marzo de 2014
Inauguración martes 25, 18h.
M-X-V: 18 – 20h., J: 17 a 19h. y S-D: 10 – 20h.
– – – – – – – – – – – – – – – – – – – – – – – – – – – – –
Video HD, color, 16/9, estéreo
4´40´´