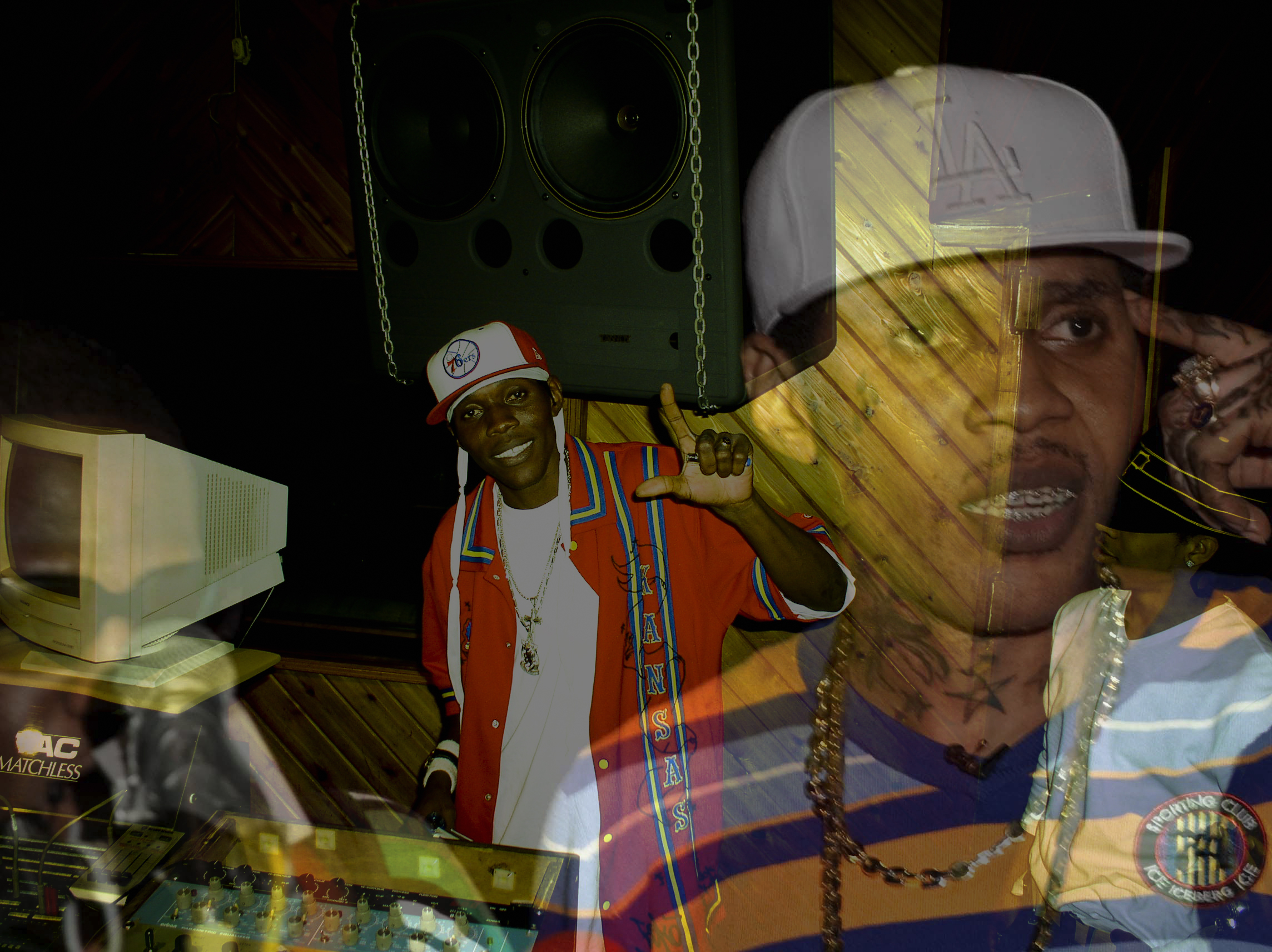 Descripción conceptual
Hecho de material digital etéreo procedente de vídeos de youtube, DVDs y mp3s ilegales, esta obra de radio experimental está mezclada con el informe de la detención de Vybz Kartel en 2011 y también interpretaciones procesadas de sus canciones. El nuevo periodismo se presenta como equilibrado, transparente y objetivo. En muchas ocasiones, el arte se construye desde lo personal y subjetivo.
Con esta obra quería jugar con la jerarquía del significado. Las noticias de una televisión jamaicana sirven de entrada y son la parte principal de la obra que se mezcla después con música y una entrevista para crear una imagen del Kartel más completa pero menos sólida que la ofrecida por los medios de comunicación.
ENG//
Pulled from the ethereal digital materials of youtube videos, road DVDs and pirated mp3s, this experimental radio piece is cut with news reports of Vybz Kartel's arrest in 2011 and heavily processed re-interpretations of his songs. News journalism positions itself as being balanced, transparent and objective. Art is often constructed as personal and subjective. With this piece I wanted to play with these hierarchies of meaning. News reports from Jamaican TV form the entrance point and backbone of the piece, but are then combined with music and interview to give a more complete and less stable picture of Kartel than that offered by news media.
Kartel on Kartel
Wordthecat
MNCARS auditorio 400

Sábado 15 de Marzo, 22.10h.

Entrada gratuita hasta completar aforo
Exposición
CENTROCENTRO
Sala Jorge Berlanga, 1ª planta acceso por cafetería
Del 25 al 30 de Marzo de 2014
Inauguración martes 25, 18h.
M-X-V: 18 – 20h., J: 17 a 19h. y S-D: 10 – 20h.
– – – – – – – – – – – – – – – – – – – – – –
Pieza Sonora, 4´52´´